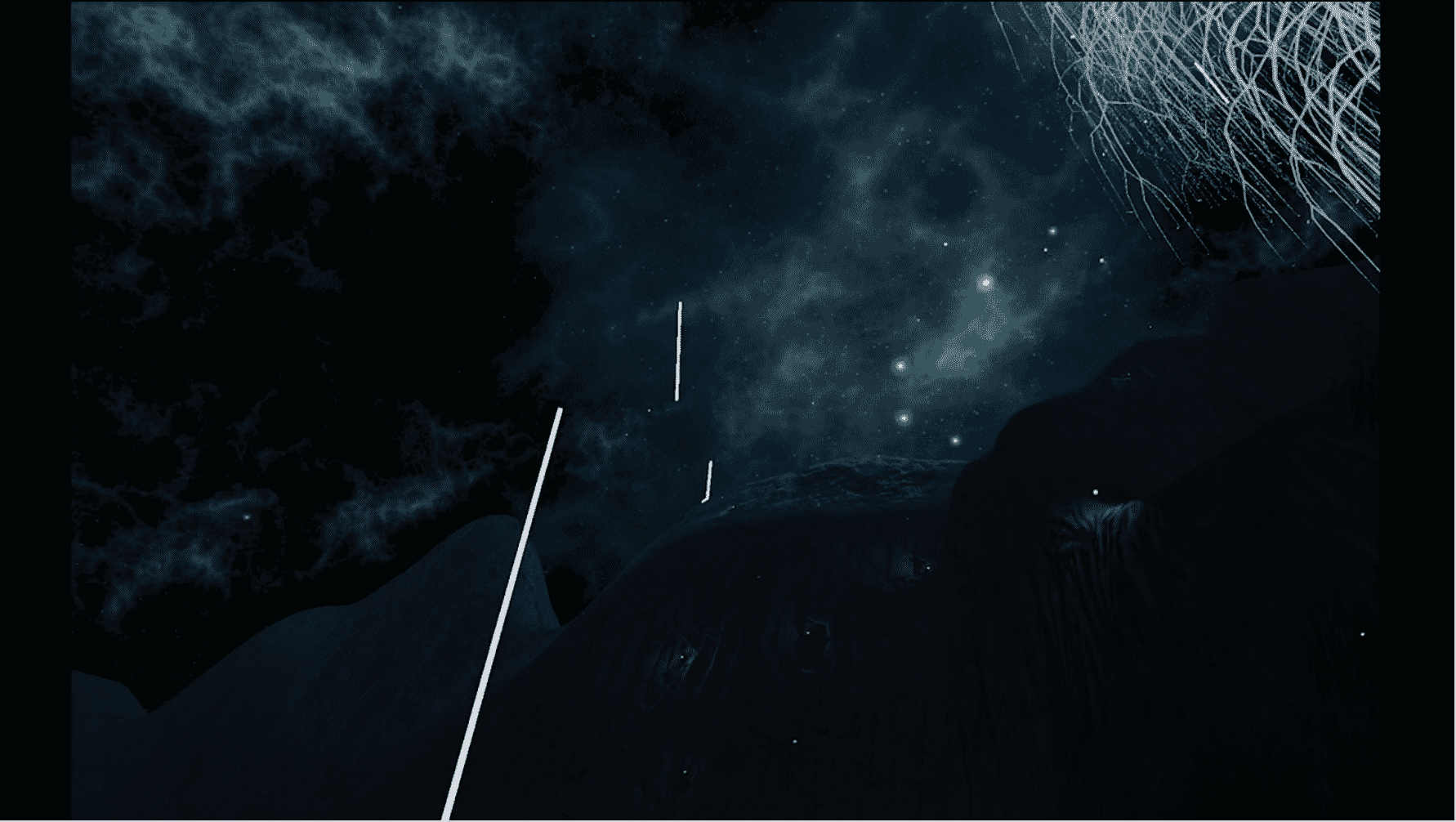 Abstract
Virtual 3D Worlds. They are used in architecture, simulations, science, games, and other applications. In this project, we were tasked to create our complete 3D World with a fitting soundtrack. We should not make a game though create an experience that can be explored. For this software like Blender, Cinema4D, and the game engine Unity was used. The result is an atmospheric forest full of sparkling lights and an evolving track that leads.
Process
Our teams met up every other week to discuss inspiration, results, and questions that came up while working with the software.
It started by creating a mood board to get a grasp of the scene that we wanted to create. I was inspired by the light scenes of Avatar by James Cameron and the overall aesthetics of the genre of cyberpunk. Movies like Neuromancer and the infamous Bladerunner came to mind. If you have ever been to Tokyo at night you get the gist. Dark scenes with light-emitting objects building a high contrast.
Based on my Moodboard I started creating a scene with the Unity Build in WorldBuilder. Downloaded assets from the Unity Store and started creating a forest. I played around with the materials of the placed objects and found a material that emits light with the texture of the objects.
I wanted to tell a story about a traveler finding the way home in a foreign land. Filled with light-emitting objects the hero of the story may find a way to an enjoyable place where one can relax and just watch the stars go by.
It is a linear storyline letting the traveler roam around and follow the build-up of the soundtrack developing over the course of the interaction.
Soundtrack
The soundtrack is based on bell sounds and recorded foley sounds from trees in the neighborhood. It serves the purpose of underlining the visuals of stars and small glimpses of light inside the digital environment.